You might remember a while back we did a preview piece on the awesome looking Revolights. The USB charged, rim mounted, 360 degree lights invented by the gandalph like Kent Frankovich. These ones: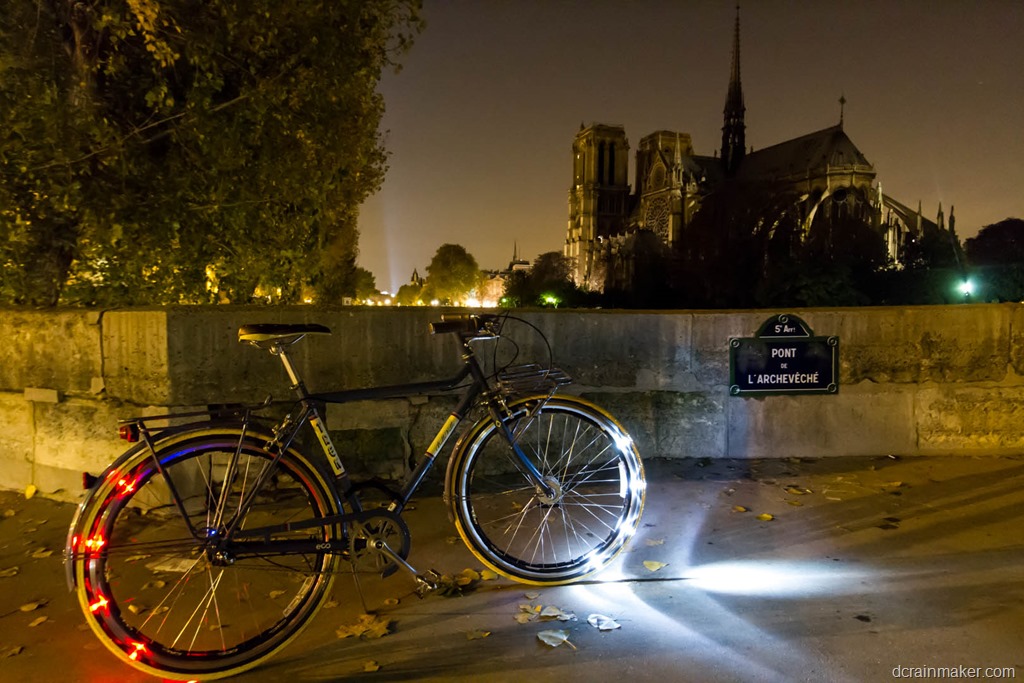 We loved the look of them and promised to try and get our hands on some to road test them. Well, we have news:
Following my shout out for your stories on monday, reader Raul Ramirez got in touch and said he'd like to review, drum roll please…
Revolights! 
Yup. A Revolights Review by Raul Ramirez. Try saying that after three bottles of Leffe.
They aren't cheap and take quite a while to arrive in the UK, so we are very grateful Raul has been kind enough to spend his own time putting pen to paper to share his experience of them with you. And sorry if this is a spoiler, but basically, he loves them as much as we thought we might:
Revolights Review by Raul Ramirez
I bought the revolights three weeks ago. It took me 3 hours to fit after work as I was very careful and adjusting stuff all the time, but since then I feel like, street hawk/night rider/ tron all rolled into on and I wake up wanting it to be dark.
I find myself pottering about until sun down at work so it's dark then I ride with a smile on my face most of the way home, unless someone cuts me up, but then I go to a happy place and look at my lights and smile again.
The best thing about these lights are they are durable and they can be seen from all angles which means they are also bright. They are robust and very secure in the rain (4 times in fairly wet conditions). 
A regular commuter on my route made the effort to pick me up from about 200 metres up a hill (Rosehill Roundabout) to then ride alongside me and tell me how cool they look and that he could see me all the way back from the bottom of the hill.
They are pricey at just near £300 including shipping and then Customs charge at the UK depot. But when you have them on…
Best thing I've bought for my bike.
Thanks again Raul. We're genuinely grateful and it's great our readers get to hear from one another about their experiences. So, if any of the rest you feel you want to share something then please do get in touch (justin@cyclr.com)
Raul has lived in London since 2008 and commutes every day from Sutton to London Bridge for work. He owns three and half bikes, is genuinely passionate about all things bike. If you want to catch up with him to chat:
Twitter: @Raulito09 or Instagram: raulito09